HAVE FUN. BE SAFE. - Health and Sailing Update

Carnival Cruise Line's HAVE FUN. BE SAFE. protocols and procedures have been developed in consultation with our medical experts, and they are designed to be effective and adaptable as the current public health situation evolves. We will continue to operate vaccinated cruises as defined by the CDC, including having our crew fully vaccinated. By doing so, Carnival is able to provide the optimal guest experience while at the same time protect the health and safety of our guests, crew, and the communities we visit. Until further notice, all our operations will meet this standard so that we can successfully restart our operations and maintain the confidence of the destinations that we visit and deliver on our itineraries and guest experience. To provide you with the best possible cruise experience, vaccination against Covid-19 is mandatory on all our cruises.

We expect these measures will be temporary and will adjust our protocols based on the advice of our medical and public health advisors: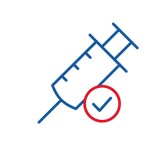 Vaccination standards
- Vaccinated cruises are available for guests who have received their final dose of a CDC/WHO approved COVID-19 vaccine at least 14 days prior to the sailing day and have proof of vaccination.
- Proof of vaccination is required at the terminal in advance of boarding. We recommend to bring both your digital vaccination certificate and your conventional WHO vaccination record.
- Please log in to your booking after confirmation and complete the vaccination survey in your to-do list as soon as possible. Without completing your vaccination survey your booking may be canceled.
- Exceptions: in certain cases you can request an excemption from the vaccination requirements. For further details please contact us.

Vaccines and vaccine combinations accepted on board Carnival Cruise Line:
COVID-19 Vaccine Manufacturer:

Also known as:

1

Pfizer

: 2 Doses

Comirnaty / BioNTech

2

Moderna

: 2 Doses

Spikevax

3

Johnson & Johnson

: 1 Dose

Janssen

4

AstaZeneca

: 2 Doses

Covishield / Vaxzevria

5

Sinopharm

: 2 Doses

6

Sinovac

: 2 Doses

CoronaVac

7

Mixed doses

: Pfizer (1 Dose) + Moderna (1 Dose)

8

Mixed doses

: AstraZeneca (1 Dose) + Pfizer (1 Dose)

OR

Moderna (1 Dose)

9

US itineraries only

: Novavax clinical trial participants who can confirm that they received the full 2-dose series of the active COVID-19 vaccine.

*Exceptions to the above may apply to itineraries that sail to ports where certain vaccine combinations are not accepted.

- We strongly recommend that all persons over 16 years obtain a COVID-19 booster vaccination when eligible but it is not mandatory. We strongly encourage all guests who are eligible to get their booster vaccine at least seven days before boarding.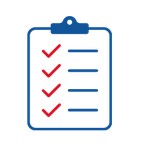 Testing standards
- The CDC requires pre-cruise testing (PCR or antigen) for vaccinated guests to be taken within two days prior to the sailing date. If the sailing is on Saturday, the test may be taken on Thursday and Friday, and as late as Saturday, if you are guaranteed to receive your results in time for check-in.
- Information on testing in the USA can e.g. be found on Quest Diagnostics' homepage.
- Testing in the terminal on embarkation day is available for departures until 31.01.2022 at a fee of USD 100 per person. Due to limited availability these tests are required to be reserved and paid in advance through the following websites:
o Baltimore, Galveston, Long Beach, New Orleans & Charleston: https://www.docgo.com/carnival
o Miami, Port Canaveral & Tampa: https://rapidcruisetesting.com/





To do before your cruise

Please complete the following ahead of your cruise by logging in to your booking (https://www.carnival.com/profilemanagement/accounts/login):

- Please complete your vaccination survey immediately after completing your booking.
- Please complete the Online Check-In 14 days prior to departure.
- Please complete a health questionnaire 72 hours prior to departure.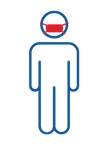 Further regulations onboard
- All guests, ages two and above, are requested to wear masks at all times when indoors, except when eating or drinking or when in their own staterooms and when outdoors if in large gatherings and physical distancing cannot be maintained.
- There is no smoking in the casino at all times
- Desinfection: Please help us maintain a healthy onboard environment by using the hand-washing sinks and hand sanitizer dispensers at venue entrances and in high-traffic areas throughout the ship.
- Safe shoreside experiences: Vaccinated guests may participate in Carnival-operated tours and independent sightseeing. It will be necessary to follow the health protocols for every port we visit, which are under the control of local authorities and subject to change without prior notice. Guests must come prepared to follow local guidance pertaining to mask wearing, physical distancing, testing/health screenings, etc.
- Quarantine standards
In the event guests are in close contact with or exposed to any guest or crew member who tests positive for COVID-19, or display any symptoms for a COVID-like illness during the cruise, they and their close contacts will be required to undergo additional testing and may be required to quarantine in their stateroom until our medical team determines it is safe for them to resume their cruise activities. Guests who are quarantined on board will receive a pro-rated future cruise credit equal to the number of days in quarantine.
If guests traveled by air to join their cruise and test positive at embarkation and are not able to cruise – or test positive during the cruise – they and their close contacts may be required to quarantine before traveling home.
For guests who must quarantine locally, Carnival will help make quarantine arrangements; however, all related expenses will be the guests' responsibility.


Please also consider the CDCs general regulations and recommendations for cruises:

All regulations are subject to changes at short notice adapting to the situation ashore as well as health authorities' recommendations and regulations. We keep all booked guests updated about any changes for their upcoming cruise.

Do not hesitate to contact us for further details on our measures.